You do not need to be very versed in waking to know about Lost Vape . These guys have long been firmly entrenched in interesting for buyers and producers of the segment – boxes for DNA . Yes, it is in this niche Lost Vape have succeeded and continue to confirm their status with each new box. The most recent, at the moment, is Mirage , which we will now talk about.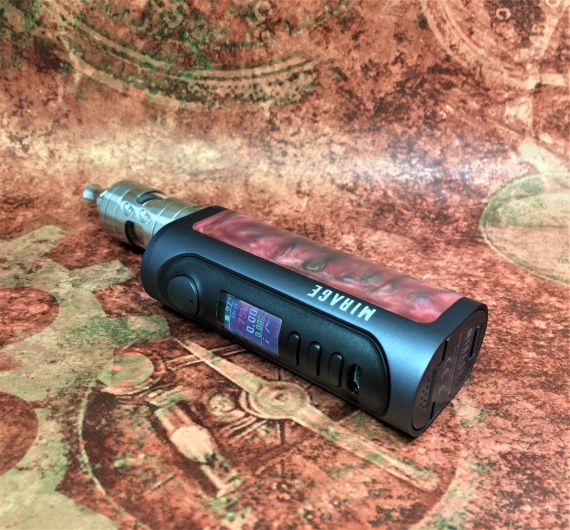 In my opinion, one of the main factors by which the Lost Vapehave achieved such success, is a thoughtful design. I believe that these guys were the first to realize that buyers react very well to beautiful boxes with a good pay. And while some competitors continue to produce conventional boxes of 100 – 150 dollars, LV produces such a miracle as Mirage .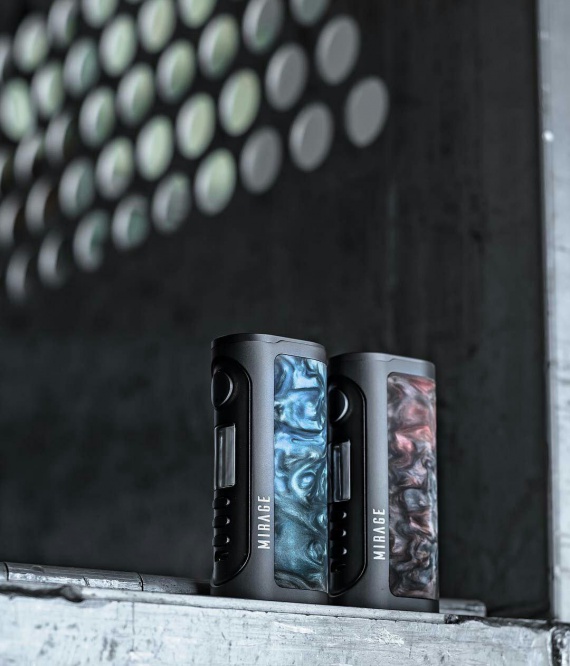 I do not know about you, but I like this kid more than Therion and Paranormal . It looks very solid, even with inserts from Resin. I can not help but note that similar boxes were made by other companies. I will not give concrete examples, but the feeling that I have already precisely seen it does not pass. So the idea is not the freshest, but it's realized well.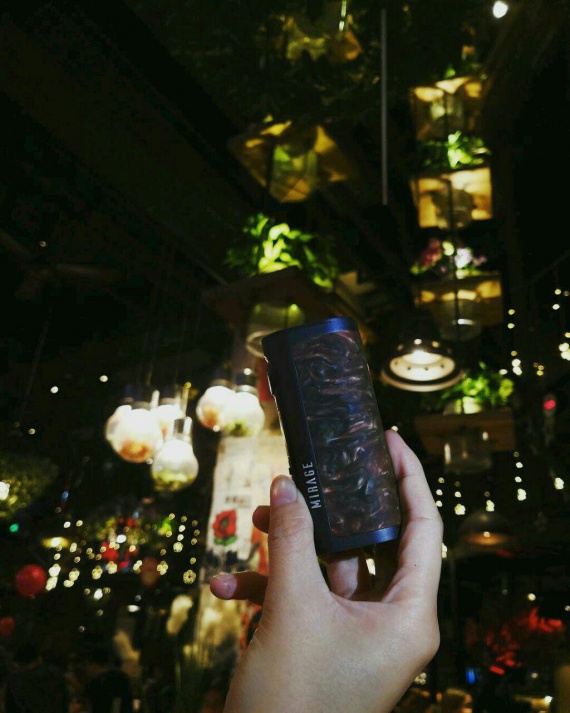 Dimensions :
Height – 93 mm.
The width is 43.5 mm.
Thickness – 28 mm.
Technical characteristics :
So, the brains of boxing fashion serve as a chip from the American company Evolv – DNA75C . I think you all know perfectly well how they work, and what the chips from this manufacturer know. A significant difference from classical DNA is only the color display. On my own, I can add only that I have not experienced any weight flaws when using the chip, but the time with customization is implemented very well and many should like it.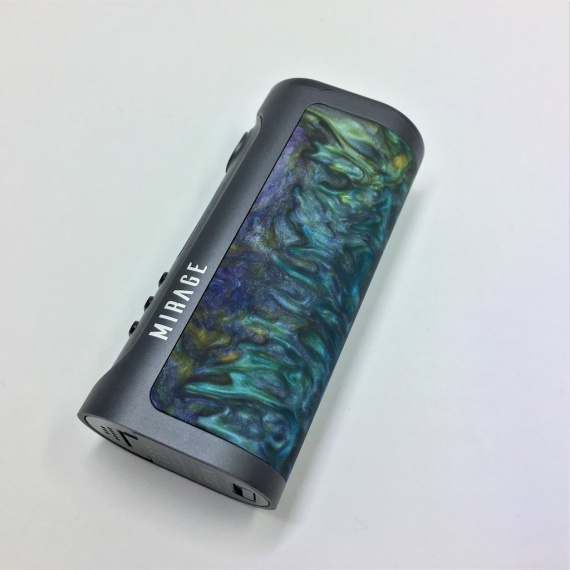 As a power supply for the board, the guys chose one 18650 battery. Long time since, I have not seen one in conjunction with DNA 75C. Still, most of the manufacturers have already switched to two batteries. By the way, knowing about the peculiarities of the company's policy, you can safely wait for several versions of Mirage , in particular, for 2х18650. I would not mind. I think so. that even in this format the boxing will look cool.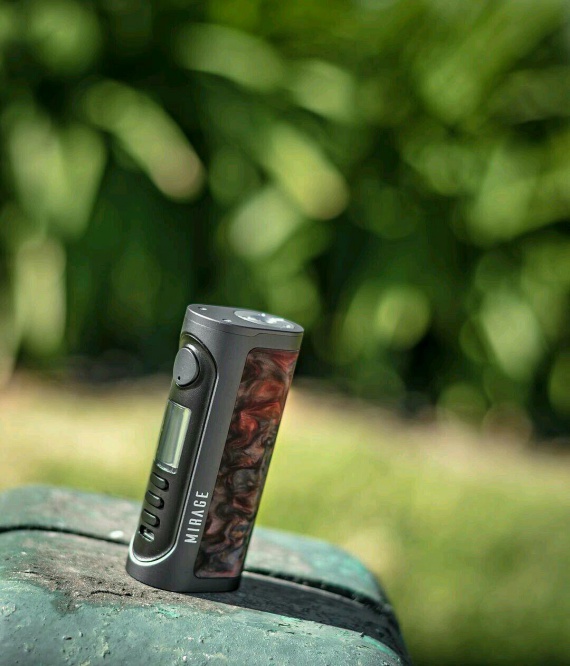 – adjustable power range from 1 to 75W in steps of 0.1 W;
– the supported resistance of the atomizer is from 0.1 to 3 ohm;
– Supported resistance of the atomizer in the temperature control mode – from 0.08 to 1 ohm;
– a temperature limit of 200 to 600 degrees Fahrenheit (93 – 315.5 Celsius);
– the ability to update the firmware.