Among all the Teslacigs released by the company , the boxing mode Invader III stands out lately . For its excellent TTX in combination with an interesting appearance, the device has received respect from the most capricious segment of vapers – claudiciders. Having come to the right conclusion that unregulated waping still has its fans, the company's management decided to release another device of this class. In this case, everything will not be so powerful, it turned out light boxing, but with a very serious name – Terminator . Teslacigs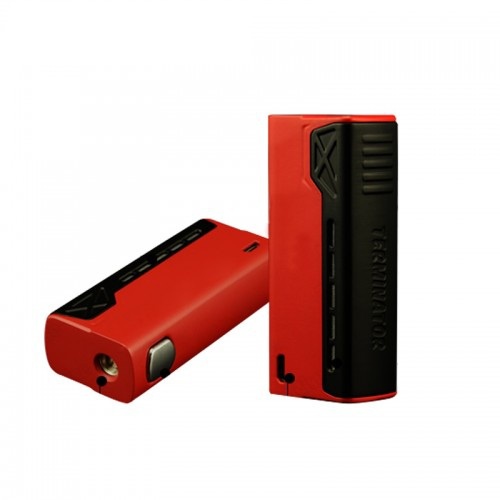 Designers- very interesting people. If the boxes are stylish, you can not look at atomizers without pain. But this problem will not concern us today, since it will be a question of the prettiest boxing fashion. Honestly, the fashion of its name is absolutely not suitable. From Terminator – and you are waiting for something powerful and huge, here we see a compact and cute device. The case is made of zinc alloy and is available in several colors. Doubts in the popularity of the red version I do not ever arise 🙂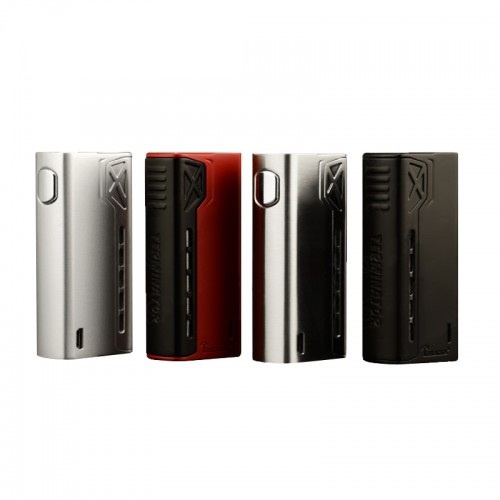 Dimensions :
Height – 80 mm.
Width – 35 mm.
Thickness – 22 mm.
Specifications :
Now let's talk about the technical component. The conversation will be short, since there is really nothing to talk about here. Insert the 18650 battery into the battery compartment and press the button. A primitive board with a limitation of 0.1 ohm is installed in the case, the maximum power claimed by the manufacturer is 90W. The device is charged via the micro usb connector (5V / 2A). As a result, we see a compact, simple device that can very well fry. What is not an option for a beginner claudexcer? 🙂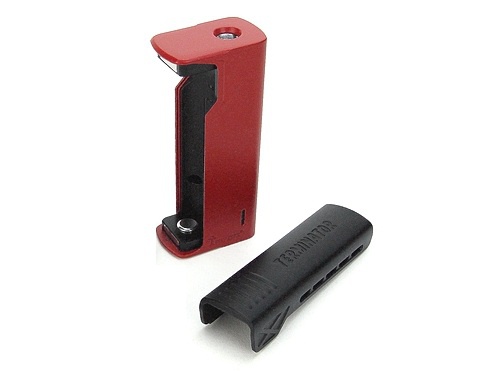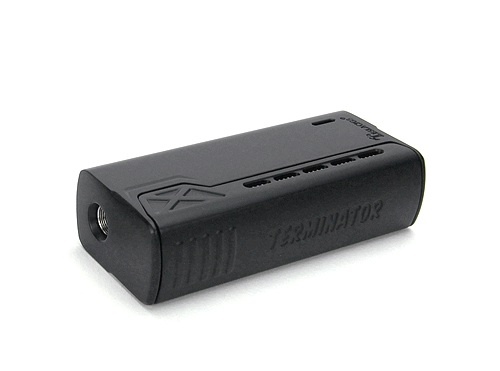 The box of the fashion is positioned by the manufacturer, as a component of the starting set. As an atomizer, Antman's drip comes out. I would not say that these two devices suit each other. A person who wants to buy such a simple box does not want to bother with the peculiarities of such drips. It is worth mentioning one detail. At the time of the release of drips, the base was a clamp, and now, in all the photos we see the usual Velocity racks. Apparently, the Chinese decided to slightly change the construct 🙂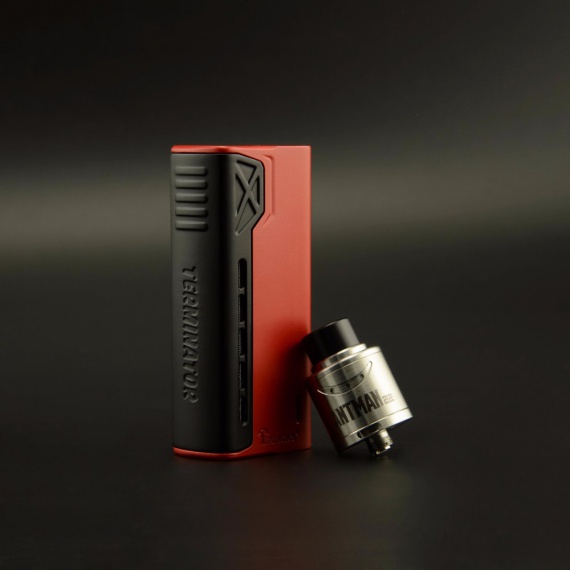 I see in this box is very interesting for the modern vader proposal. On the move, I can not even determine the direct competitors to the novelty. Or maybe not? Indeed, there are a lot of options on the market for two or even three batteries, but in the devices of such a plan for one battery, the market lacks. Teslacigscorrectly chosen a niche for their novelty. At the same time, the manufacturer did not become impudent and strongly raise prices. For a set of boxing + drip on the Internet ask for an average of $ 30.
Now It's Available Here: Tesla Terminator Kit
Hot Sale Recommendation:
Vaporesso Luxe 200W TC Kit With Skrr Tank
Voopoo Vmate 200W TC Kit With Uforce T1 Tank 
JUSTFOG MINIFIT Starter Kit 370mAh
Vaporesso Revenger X With 5ml NRG Tank Kit